Written as part of my "Wanderlust" series – where I'm doing the planning now for travel later.
There are quite a few things to do and see in Abu Dhabi that are not heavily advertised. One of these places is Sir Bani Yas Island.
"Sir Bani Yas Island is part of the Al Gharbia region of the United Arab Emirates. It's dominated by the Arabian Wildlife Park, with its roaming giraffes, cheetahs and gazelles. Multiple archaeological sites across the island include the ruins of an ancient Christian monastery. Salt dome hills define the island's desert interior. The coast features beaches, sea kayak routes and a shipwreck."
We had an overnight staycay booked on Sir Bani Yas Island for May. I had made the booking in January, or what is now known as bc (before covid-19).
There are three Anantara resorts to choose from on Sir Bani Yas Island.
I had booked us in at the Anantara Al Sahel Resort in the one bedroom pool villa. I chose the pool villa because I loved the rustic desert decor and that it had its own plunge pool.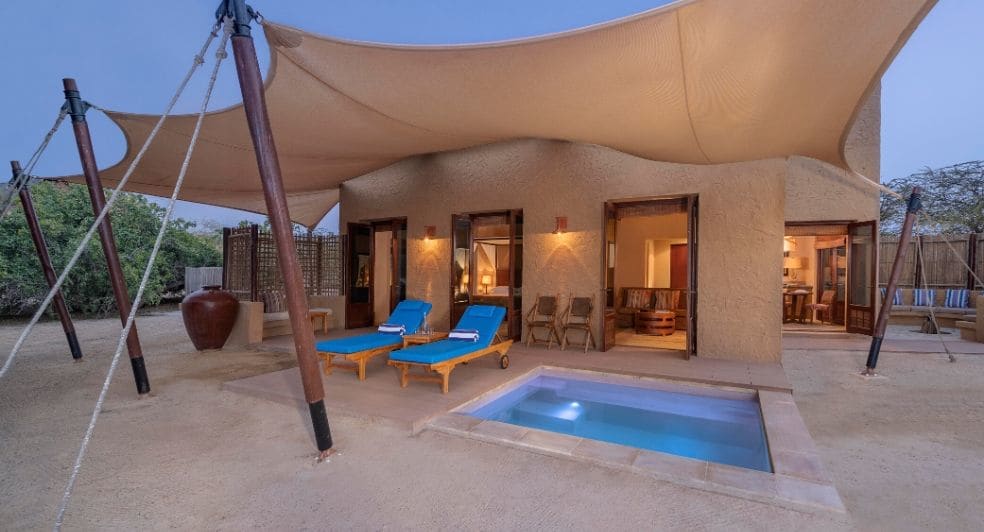 We opted to cancel because we did not know what we would be doing in the coming months due to Covid-19 (turns out, we would be doing nothing ha ha).
Sir Bani Yas Island is still on my go-to list because it offers a bit of everything to do with nature: sun, beach, desert, wild animals.
Activities available on the island include (costs vary):
a safari drive to see the cheetahs, hyenas, giraffes, ostriches, Oryxes
a cultural and history tour to see the 20 million year old salt domes, and other archaeological sites
guided nature and wadi walks
falconry, archery, land sailing, mountain biking, kayaking, dune riding on horseback, sailing on a yahct
As far as dining options go, there are several that I find appealing. These are:
an afternoon tea surrounded by nature
a lavish seafood BBQ on the beach
a "taste of Africa" BBQ or a "taste of Arabia" set out under the stars
Sir Bani Yas Island is an approx 2.5 hour drive from Abu Dhabi. From our home, we would drive to the Sir Bani Yas Island ferry terminal, and then take a short water taxi (complimentary with all hotel bookings).
When the time comes, I will either re-book the one bedroom villa at Al Sahel, or the one bedroom beach villa at Al Yamm, opt for the outdoor afternoon tea and seafood BBQ dinner on the beach. Activity wise, I might go on one of the animal or historical tours, and swim in the crystal blue sea.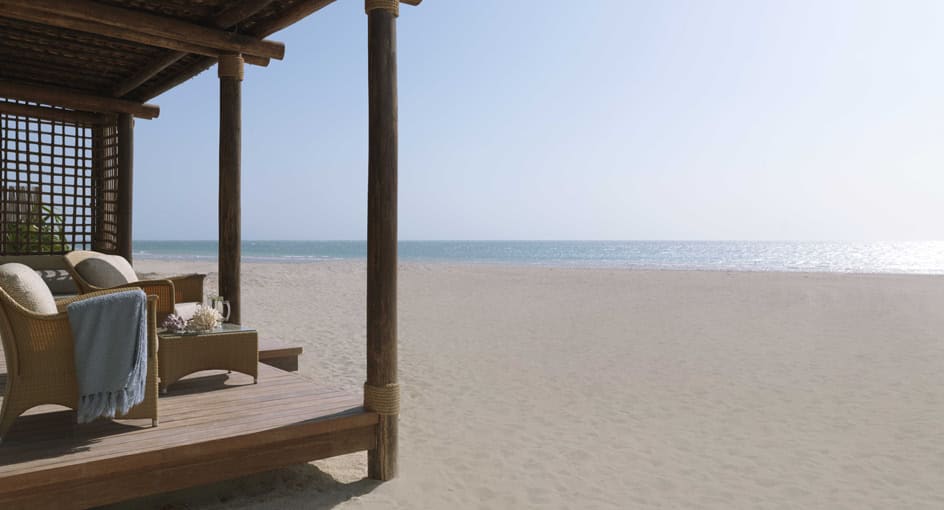 As always, thank you for reading.